Payton And Garrett Moreland Are Making Waves Amongst Crime Fans with Their Intriguing Tales of Unsolved Mysteries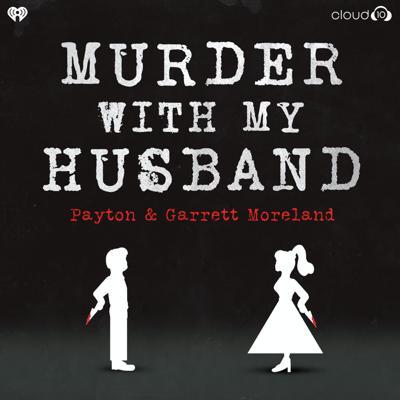 With a new trend on social media, podcasts are making headlines worldwide. As a unique and lcreative format for interviews, storytelling, and online discussion, podcasts are emerging more than ever. Big production houses like Apple TV, Spotify, and Patreon are onboarding the top leading podcasters. In this era of the Internet, podcasts are being utilized more to spread awareness, perspectives, and opinions of everyone ranging from ordinary people to a celebrity.
Now more than ever, podcasts have become a success due to the uncensored and unrestricted content. Thanks to the Internet, all the filters acting as a barrier between the viewers and reporters have been lifted. In fact, the Internet has allowed us to be truly free when it comes to highlighting the truth and has helped people understand other person's narratives and visions. Among the top 100 podcasters, one name has translated to new heights in a brief time period. Yes, we are talking about the podcast "Murder With My Husband." Their tagline goes, "A true crime podcast with a wife who loves it and a husband who hates it."
"Murder With My Husband" is a one-of-a-kind murder narrative podcast format established by Payton and Garrett Moreland. The husband-wife duo delves into intriguing murder cases using proper research and reveals every angle of the subject. Their in-depth analysis and exceptional narrative abilities have placed them among the top 30 crime podcasts and the top 100 podcasts worldwide. Many people have found solutions, thanks to their desire to explain unfortunate and cryptic crimes. You can tune into Patreon, Spotify, Apple TV, and YouTube if you want to get intrigued by their way of narrating and dissecting each crime.
The duo always makes sure to mention their research references and sources. Payton and Garrett Moreland engage their spectators through substantial hard work and a captivating video format. Their journey began almost two years ago – back in 2020 – and they have continued giving exciting and adventurous stories through their platform. Their distinct style lets the viewers experience and be educated about all the findings related to various murders. The Morelands are in fact, making waves amongst crime fans with their intriguing tales of mysteries as they have the urge as well as eagle eyes to find answers.
Payton Moreland has a knack for telling stories. She begins her podcast by telling the crime, whether it's a body discovered in a lake, individuals missing from their homes, or kidnapped victims. She goes on to describe the events of the day in detail. She takes you through the victim's or murderer's day, using images from police evidence or video clips as needed, and you'll feel as if you're experiencing the lives of the victims. You want to yell at them, trying to warn them to run away and save themselves as they go out to dinner with her murderer, but you know it's too late. There is no denying that Payton's storytelling has the power to keep you hooked till the end. On the other hand, Garrett offers intriguing questions or provides commentary in the middle of the story, making it all the more compelling. This couple's chemistry truly works to keep the listeners interested.
Their success is more significant than being a good storyteller. In crime podcasts, the main goal is to achieve the most authentic sources for every aspect of the story. They include police findings, court decisions, trial dates, and other essential proofs to complete every podcast. The reason they are reaching for the top position in the world of the podcast is the way they conclude a crime story. In their recent podcast, "The murder of Kara Kopetsky and Jessica Runions," the couple raised the question of how these two murders were ten years apart, yet the police couldn't catch the murderer in time. Even though both of these murders were committed by the same person, sadly, Runions couldn't be saved. They also include their finding on the history of the murderer and how they were raised. The husband-wife duo tried to explain how they felt in that situation by putting themselves in the victims' shoes. It won't be an understatement to say that their research about some unsolved murders is actually phenomenal.
"Murder With My Husband" has revolutionized the world of podcasts and helped the public understand 'what happened and how it can be prevented for the rest of us'. "Murder with My Husband," in our opinion, is not only an entertaining podcast where listeners can learn about criminals, but it also serves as a warning for them to learn from other people's mistakes. It makes them more cautious around strangers and helps them become aware of their surroundings, preventing them from falling victim to another criminal mentality.